5 Creative Ways to Make Your Bathroom Look Bigger 
July 28, 2022
If you've thought that floors are an easy to master subject, then you may be surprised, because there's a lot which lies under the surface (Pun was well intended). To begin, we will first discuss the meaning of both methods, set to help you with the hardwood floor installation process.
Solid wood flooring consists of solid wood throughout its thickness, usually a hardwood species, such as oak, maple, or walnut. Its greatest advantage is its ability to be sanded and refinished several times throughout its life.
In spite of looking similar on the surface, engineered wood flooring is made from a thin layer of hardwood bonded over a plywood substrate. Most types of engineered flooring are less expensive than solid hardwood, but most can only be sanded and refinished once because the surface hardwood layer is relatively thin. 
Whether you are contemplating the disadvantages of engineered wood flooring or determining which would be best, there is no clear advantage to one form of wood flooring over the other. The decision will be based on how much you value each form's relative merits.
Here are the pros and cons of engineered vs. hardwood flooring.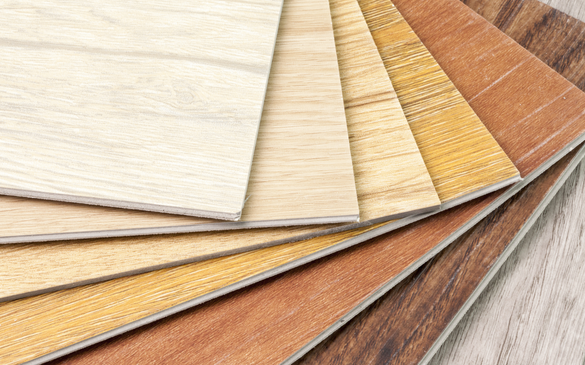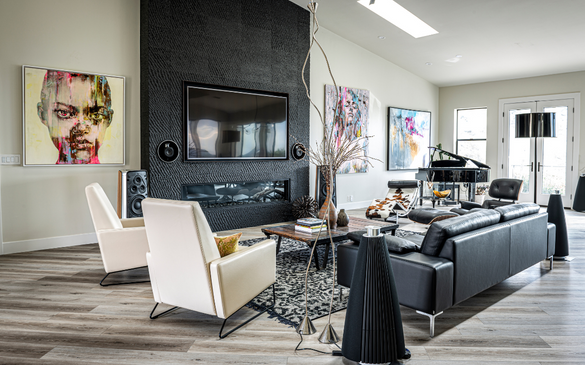 Aesthetics and Comfort
Hardwood Flooring
Generally, hardwood flooring planks range in width from 8 inches to 12 inches. Once installed, solid flooring tends to have tighter seams between boards. It is available in a variety of colors and species, and is available in pre-finished and unfinished panels.
Engineered Wood Flooring
The veneer layer on engineered wood flooring gives it a similar appearance to hardwood, but it is more flexible in terms of width. Once installed, engineered wood flooring appears to be almost identical to solid wood floors. Engineered wood flooring is almost always sold pre-finished and offers fewer colors and styles than hardwood.
Lifespan
Hardwood Flooring
The lifespan of hardwood flooring is significantly longer than most types of flooring. Hardwood flooring can last anywhere from 30 to 100 years when maintained and cared for properly. This explains why we still see houses with hardwood floors from the 1850s.
Engineered Wood Flooring
With proper maintenance, engineered wood flooring can last up to 30 years or more, even though it cannot be refinished as frequently as solid hardwood. One advantage of engineered wood flooring planks, especially those installed with the click-and-lock method, is that they can be easily replaced even though the entire floor cannot be sanded down and refinished.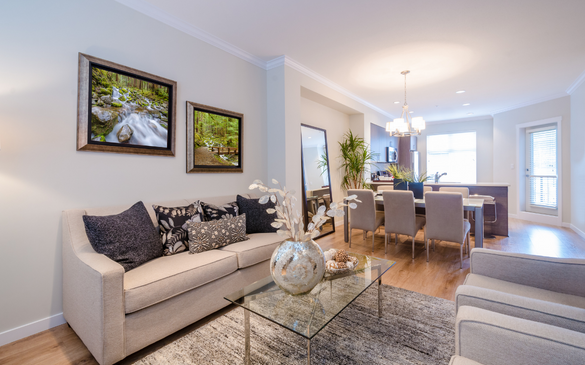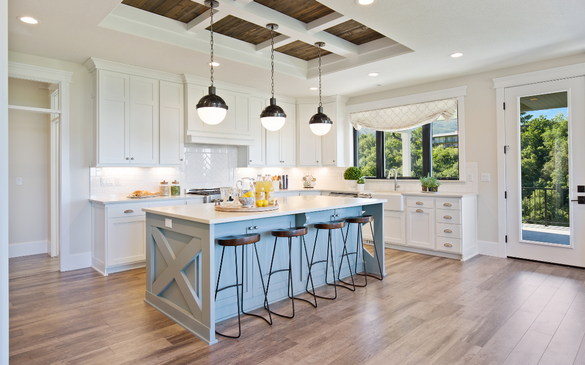 Care and Preventative Maintenance
Hardwood Flooring
The majority of solid hardwood floors only require sweeping and vacuuming, occasionally mopping with a wood cleaner to remove stains. Do not use water or steam to clean your wood floors.
For long-term maintenance, hardwood flooring is preferred since it can be sanded down and refinished several times during its lifespan.
Engineered Wood Flooring
In the same way as hardwood flooring, engineered wood flooring requires only sweeping and vacuuming to keep it clean. Mopping it periodically with a wood cleaner can help prevent stains and rejuvenate the surface layer.
Typically, engineered wood floors do not have a thick enough top hardwood layer to allow them to be sanded and refinished over time. You may need to refinish them once or twice before the hardwood layer is exhausted and the planks need to be repaired.
Costs
Hardwood Flooring
There are many types of flooring on the market, but hardwood flooring is the most expensive. Prefinished hardwood flooring can cost up to $8 per square foot. In general, hardwood flooring is priced between $8 and $15 per square foot.
Engineered Wood Flooring
Engineered wood flooring ranges between $2.50 and $10 per square foot. Most styles are available for $4 to $7 per square foot.
Resale Value
Hardwood Flooring
Hardwood flooring is often considered a premium addition to the resale value of your home when it comes to selling it. Hardwood flooring has a long-lasting durability and high quality that is often attractive to potential buyers. On average, hardwood flooring can increase the value of your home by approximately 2.5%.
Engineered Wood Flooring
Despite the fact that engineered wood flooring looks almost identical to solid hardwood, it may not increase the value of a property as hardwood flooring would. Engineered wood flooring does not appear to increase the resale value of a house as much as hardwood flooring does. No data is available to support this notion.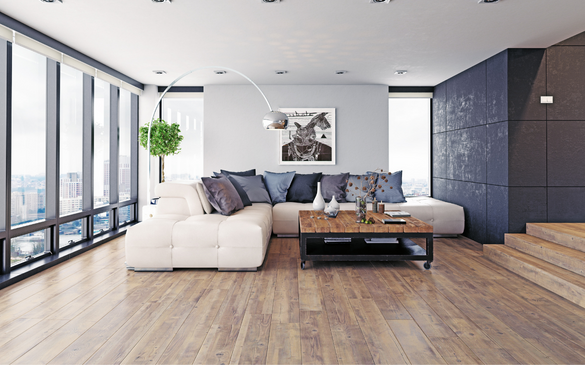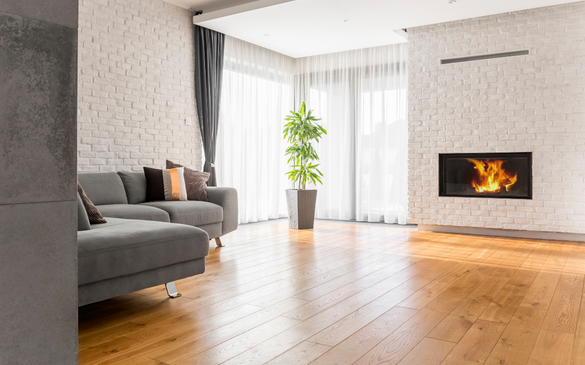 To conclude - Hardwood and engineered wood floors can be used interchangeably in many homes. Both flooring options have more similarities than differences, making it a personal decision. In spite of hardwood and engineered wood's interchangeability, water damage is the exception.
Considering the high moisture content in kitchens, bathrooms, and basements, engineered wood flooring is the best choice. However, both flooring options offer a wide range of style choices for whole-house installations. The decision is ultimately based on your budget (hardwood flooring is more expensive) and style preferences.
Ready to pick? We have the best professionals to execute each option for your home and a grand collection of positive reviews to let you know we'll perform it in the best way.
At Century Bay Builders, you'll find the experts that can help you create a stunning and unique space according to your taste, budget, and preferences. So leave your details below and get a free quote from one of our experts!