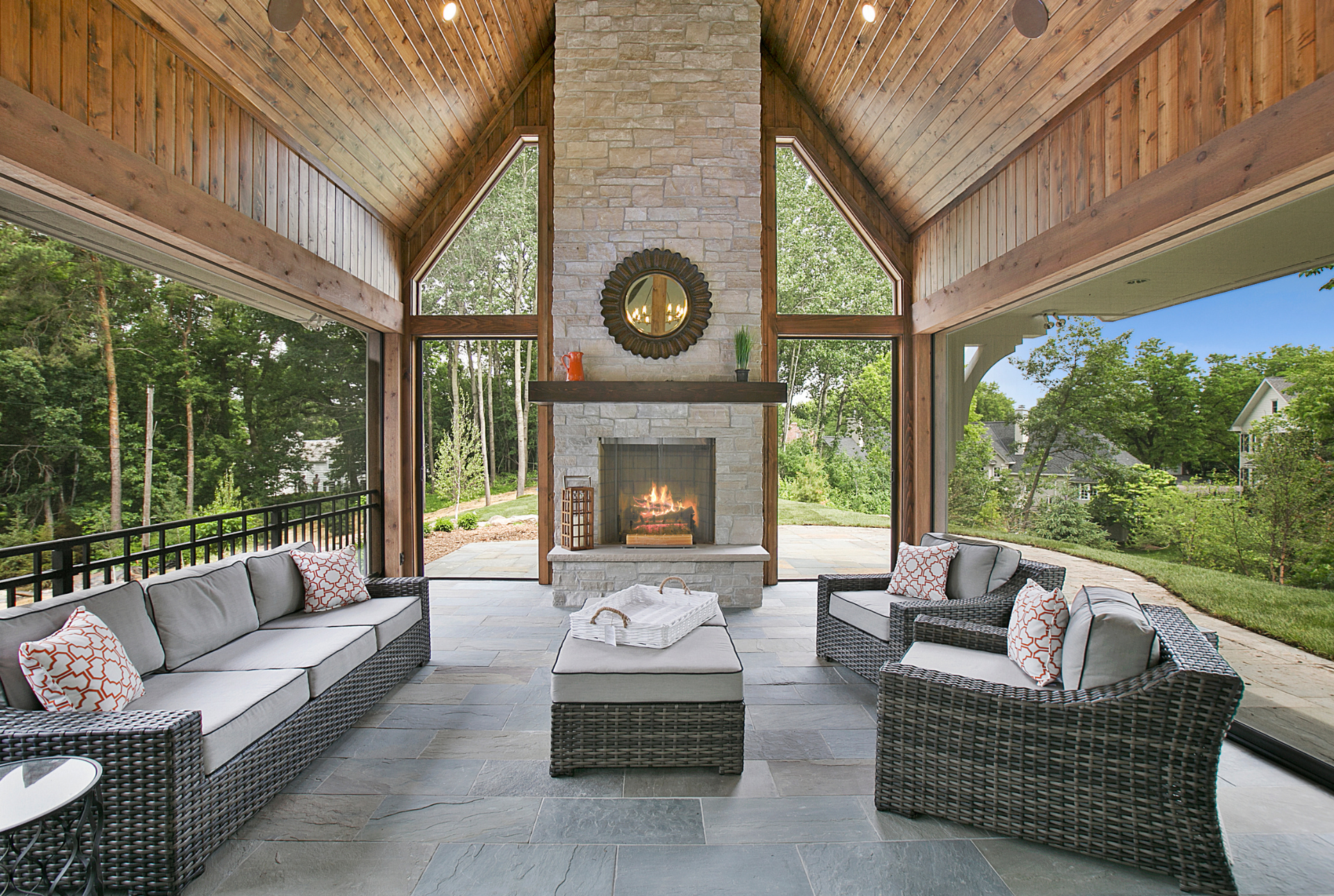 5 Signs you Hired a Great Home Remodeling Contractor
July 27, 2022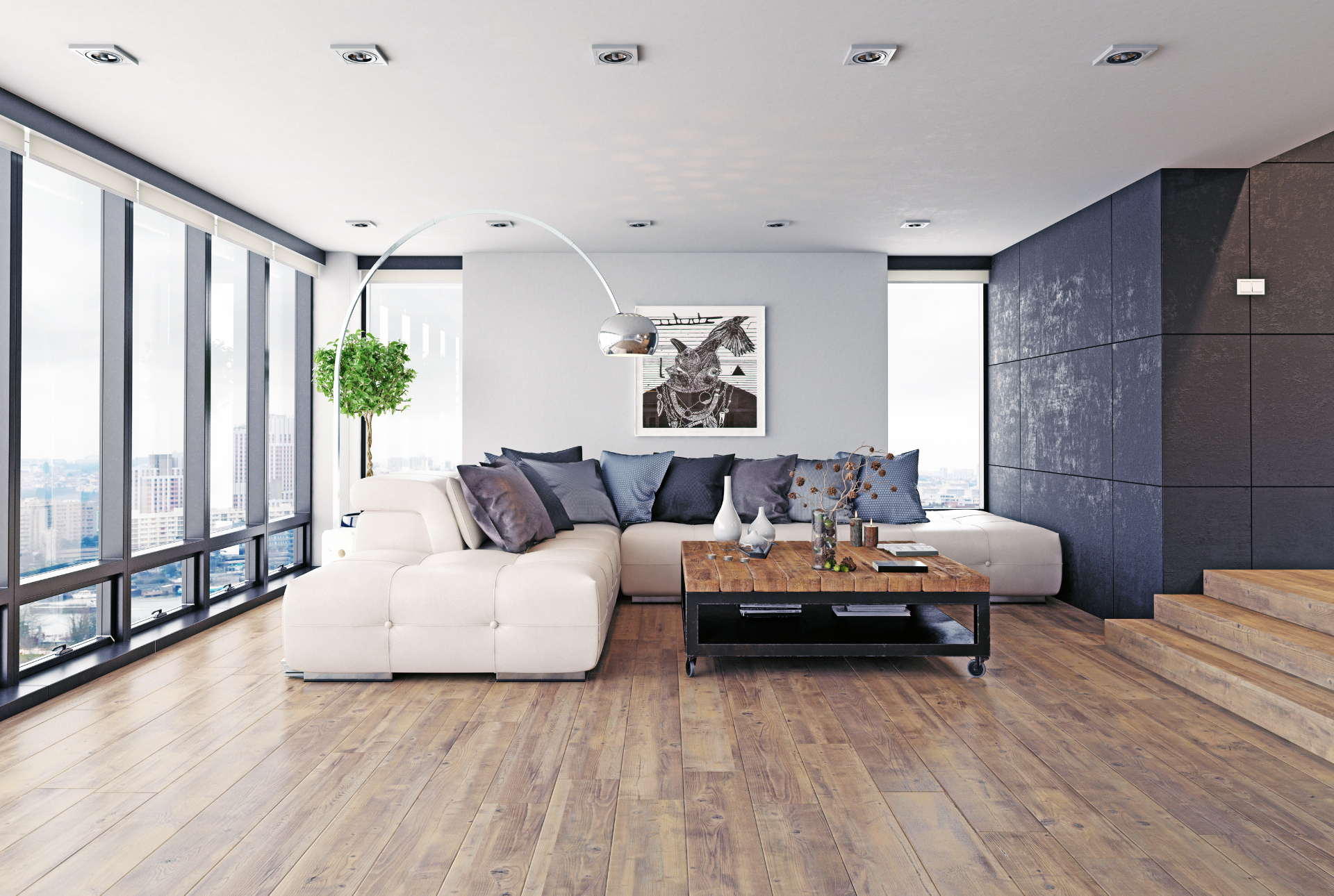 Hardwood Floors: Solid vs Engineered Floors
August 29, 2022
It's time to start living large!
The bathroom used to be regarded as a space that didn't require to be big. Still, since then - Modern times have shown that one can enjoy a broader and longer bathroom filled with new additions and let yourself turn a room that was considered a place where you should stay as short as possible into a relaxation hub. 
One of the best methods for that is by making your bathroom look bigger, giving you more freedom to move, operate, and keep yourself in the clean. Even if you haven't given it a thought until now, this article is a must for anyone who plans on a bathroom remodel or wants to enjoy his home even more. 
In this article, we have summed up five different methods to create the enlargement effect - So, let's start!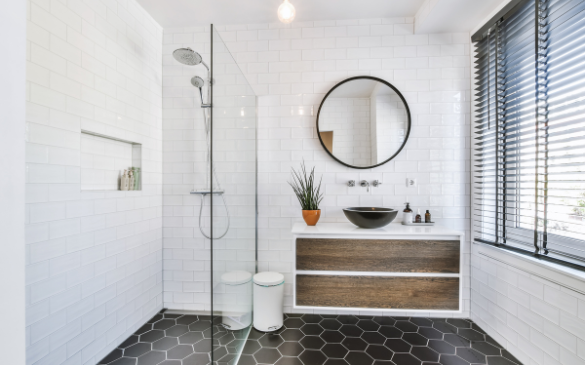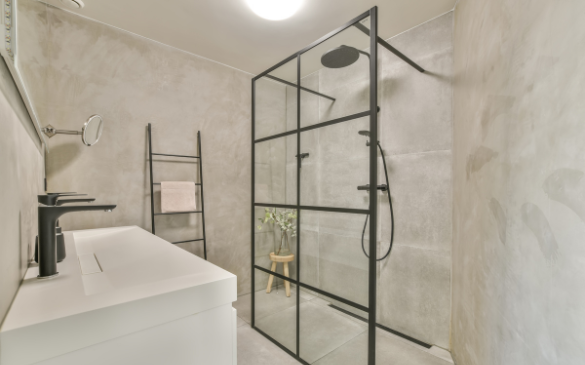 It Starts with the Colors
One of the most traditional ways to create a feeling of something bigger is by choosing the right colors. A palette of light and natural dyes is a great start, mainly if those colors are solidly applied to the walls, ceiling, walls, and even the doors to create an impression of space. 
This aspect of bathroom design doesn't end here. Using towels and bath mats in this spectrum of colors followed by accessories such as plants, soap & shampoo bottles labeled towards this color selection can boost this effect even further. 
Increase the Size Effect by Adding Some Light - Even without Bathroom Construction
If you like the color option from the previous paragraph, this one could help you further. Adding light sources can spotlight the best parts of your bathroom. This one can also be achieved by enlarging the windows or adding ones (This one will probably require bathroom renovation, though).
The most wonderful part of this practice is that you don't need to invest too much of your time or money - Even a LED-powered bathroom mirror can do the trick!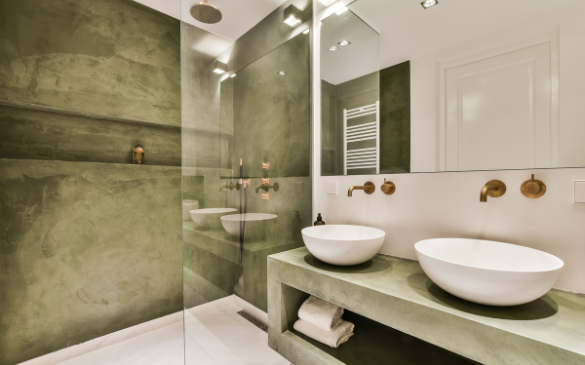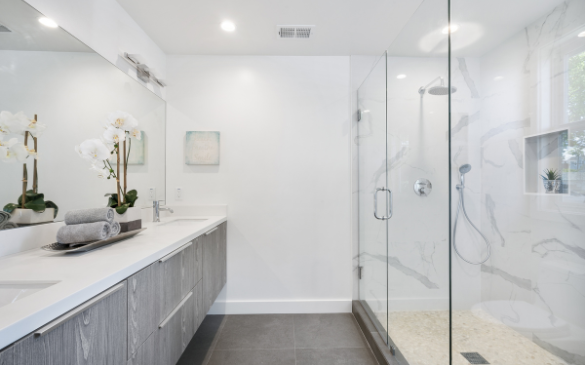 Go Smart with Slick Storage Solutions
One of the things that'll make your bathroom look smaller is having too many things all over the place. So instead of wondering what went wrong - Install intelligent storage solutions such as drawers, closets, cabinets, and more.
Today's selection offers many options that can be hidden or integrated into existing furniture, further improving your potential to free up space that can be used for other options. Or, you can just let the light flow through there and create your new haven.
Compact Beats Standard
When talking about small bathroom design, the main challenge is dealing with a space destined to host the musts - The bath, toilet, sink, and basically it. 
Your best option in that area is to go for compact options such as hidden toilet flushes (Or higher ones) and hung-to-wall options for your liking. Still want more? It's time to turn that bath into a shower and save a lot of widths.
It's Best to Keep it Hung
The art of wall-hung items such as mirrors, sinks, and more is a terrific way to save space. This creates a lot of leg-level space that you can enjoy, increasing your bathroom's feel of size and freeing up the spot for storage options such as baskets.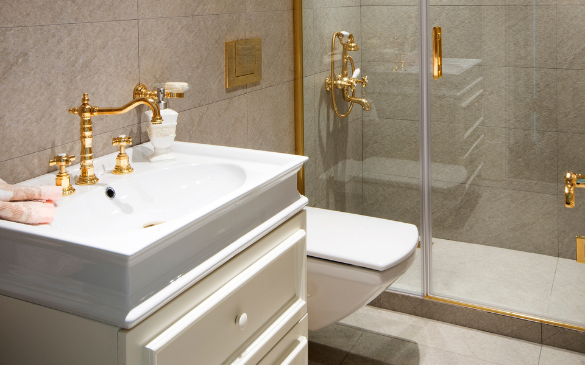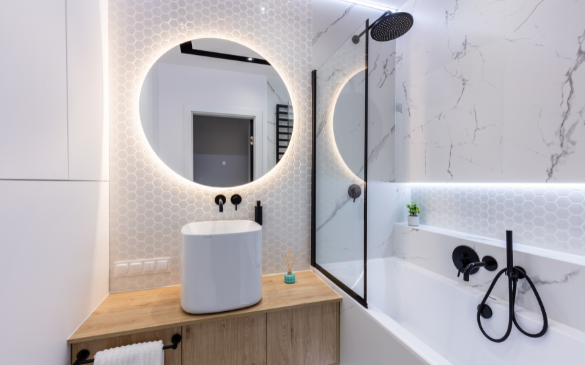 You can Get it All and More with The Best Bathroom Remodeling Company
We're Century Bay Builders, and we want you to know that you've reached the best place for getting your bathroom ready for the new age. Our team of experts is here to ensure that your existing or new space will be fully used for your gain, creating an amazing design in the process.
Ready to see how we can improve your household? 
At Century Bay Builders, you'll find the experts that can help you create a stunning and unique space according to your taste, budget, and preferences.
Ready to start? Get in touch with us to start planning the home of your dreams.