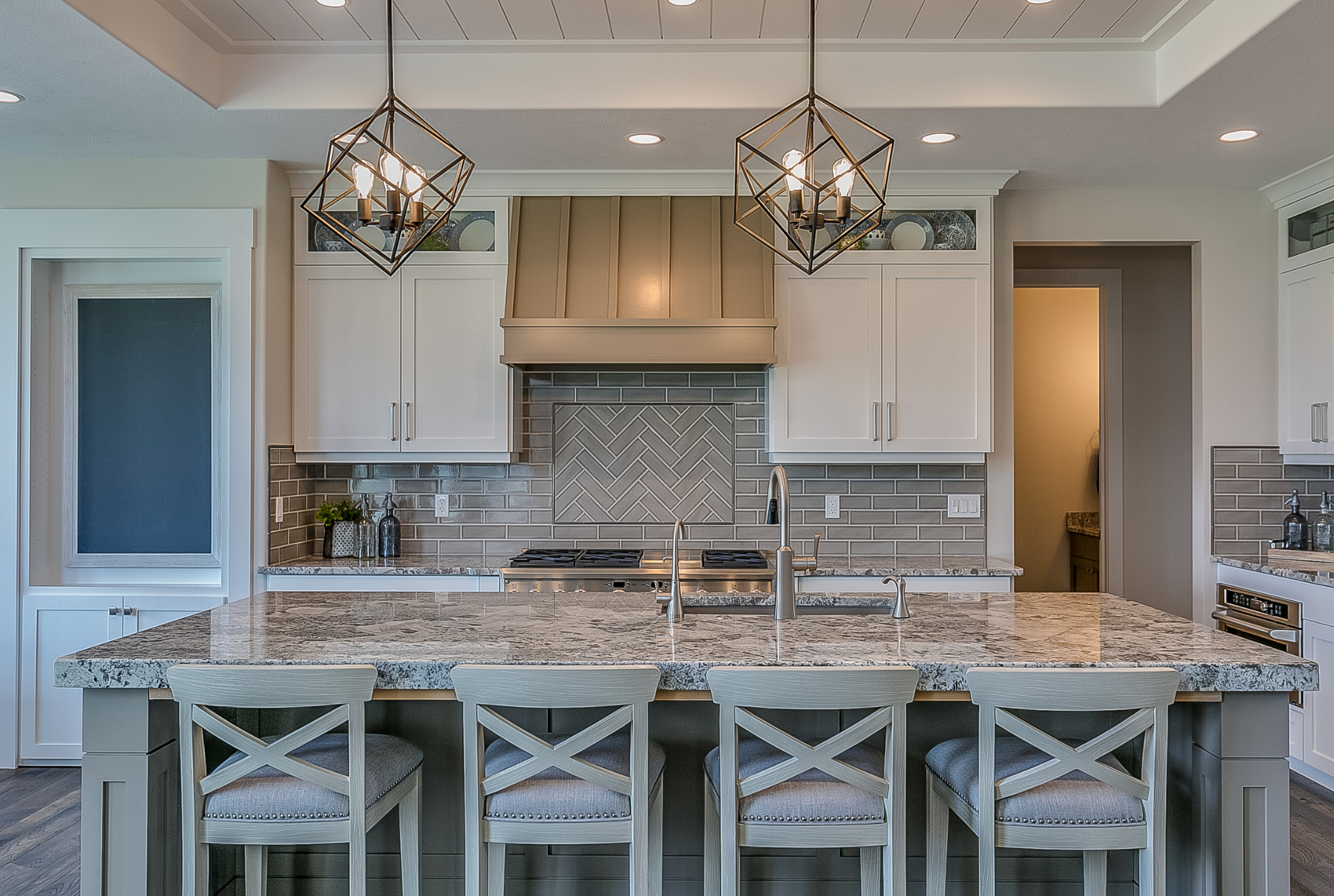 Modern Kitchen Must Have's
June 27, 2022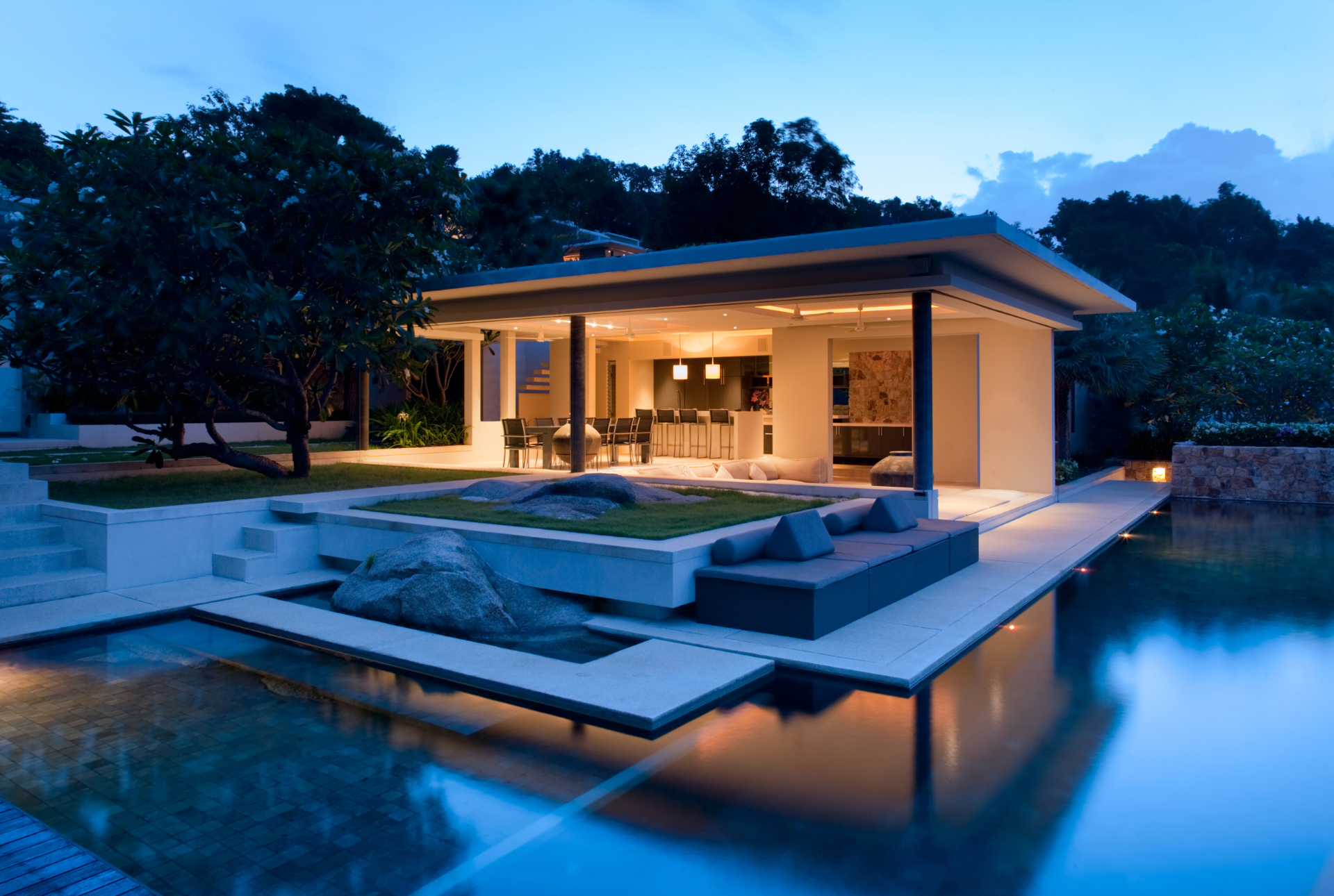 Innovative Ways to Give Your Outdoor Kitchen a Whole New Look
July 22, 2022
Bathroom Remodeling Process
If you've reached us through searching phrases such as "bathroom renovation in San Jose" or "bathroom remodeling company", there's a chance that you did this because you became interested in modern bathrooms. If so, we do not doubt that you favor having a lifestyle and a will to enjoy every aspect of your home.
The vast world of home renovation hadn't forgotten one of the most visited spaces in every household - The bathroom itself. If you thought this part was still overlooked as a location that requires only the most basic layout, then think again. Modern bathrooms are represented with many unique materials, patterns, and options that can make every guest (And yourself!) gasp in surprise after seeing the magnificent combination that can be a part of your home.
If that sounds fine in your books, then we can continue marching forward to business by showing you a simple-to-follow process you can adopt now, along with a detailed explanation of each step.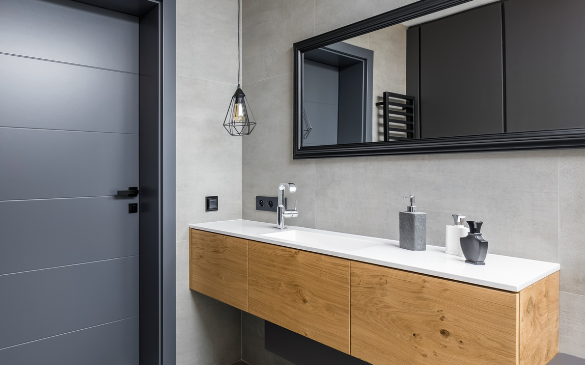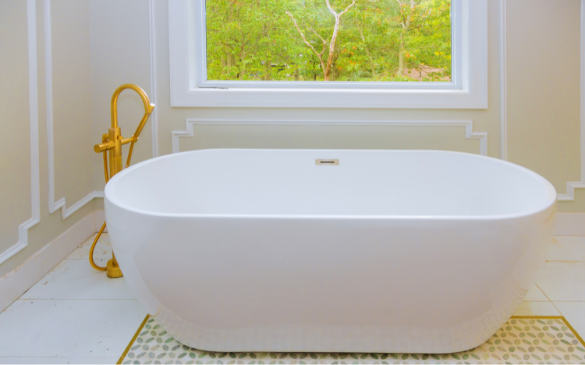 Setting up Goals and Finding Bathroom Inspiration
This stage is yours, and yours only. This is where you'll decide what you want to achieve in this renovation flow. For example, do you want a bathtub, or maybe a shower will fit? Are the current colors satisfying you? Are the current locations of the toilet, sink, etc., sufficient, or do they need a change? Is the existing storage room enough? And so on. 
After carefully going through what you have now and comparing it to what you need, miss, and want, you can define your new bathroom's goals. Then, don't hesitate to check magazines, portfolios, and websites that can demonstrate different approaches and solutions - Try searching master bedroom designs, modern bathroom designs, and so forth.
P.S - This stage also includes defining a budget (It's much easier to know how much when you have a sense of what you should do).
Finding the Right Bathroom Remodeling Company
When you have the goals laid out, it's more than pleasant - But someone needs to make them happen. This stage is also (mostly) dependent on you. Still, it'll be worth your while: This decision will affect the following years and even decades in one of the most sensitive locations in your home - And that's why we don't want you even to imagine the issues that come with a contractor that doesn't have an idea what's he doing.
The fields you should look for include experience, portfolio, quality of service, warranty, and so on. Have you noticed that we haven't talked about the price? That's because these qualities matter first.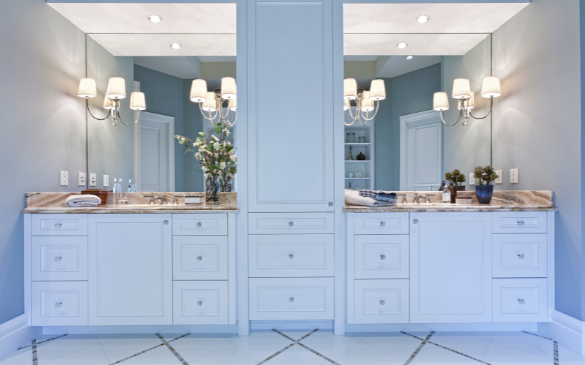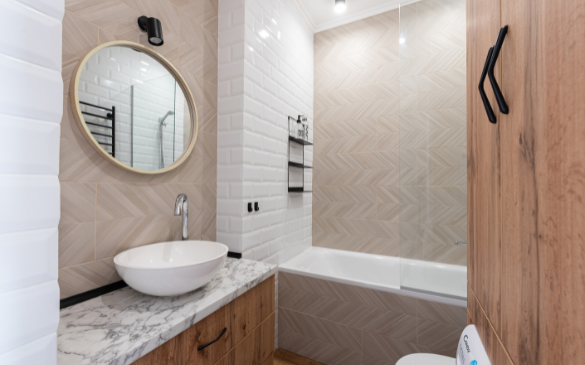 Start the Cogs Running
Your goals are essential, but here's the time to make them face reality. With your contractor, you should review the plan of action and find out what works and needs tweaking. This may be a little disappointing for you, but trust us - We never aim to tell people what's impossible to spite them, and we always try to find an alternative that can achieve the same result (or at least the closest one). 
Start to Finish
After we've established the basics, it's time to expand to one of the most fun parts of the project: Choosing the finishes!
This part is primarily design-based, so you can pick various elements and types and see how they combine. This represents the parts that you and your visitors will mostly notice, and that's why you should try and think about them from the early stages.
It's Showtime!
After deciding the goals, finding the best bathroom remodeling company, reviewing the plan, and picking the finishes, you can lay back and let the contractor do its job. From here, make sure that everything works according to timeline and budget - And get ready to enjoy a whole new bathroom!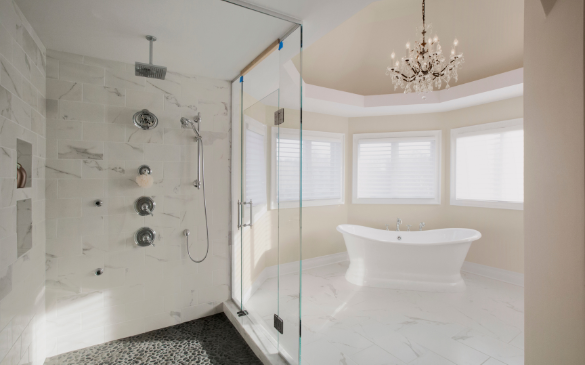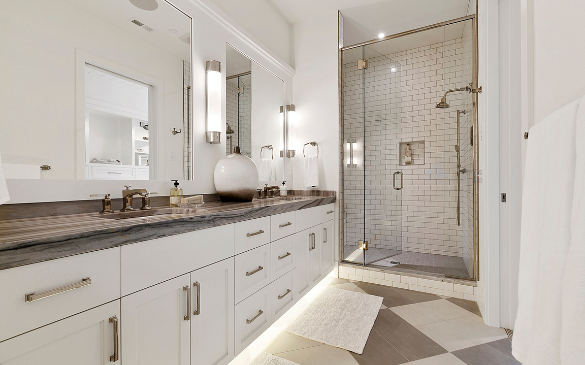 5 Stages - One Solution
As mentioned before, this efficient workflow was the center of millions of renovations worldwide. At Century Bay Builders, we invite you to try this method and find out who's the best candidate for your task. 
We encourage you to look through our website and watch our project gallery, recommendations, and so on - And if you've liked it, please leave your details below, and one of our knowledgeable bathroom remodeling experts will contact you ASAP.
At Century Bay Builders, you'll find the experts that can help you create a stunning and unique space according to your taste, budget, and preferences.
Ready to start? Get in touch with us to start planning the home of your dreams.